Awesomeness!!! Now it's official..
We proudly announce to be now a part of the strong family of Continental Concerts, which is home for such acts like Accept, Cannibal Corpse, Orden Ogan, Axel Rudi Pell, Ensiferum and Metal Church! We are looking forward to a great run of cool shows.
Many thanks to the nice people at Continental Concerts for believing in us & their full support!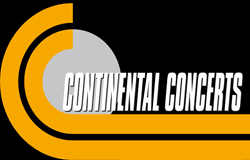 For alle booking request, please contact Mike Heinemann at mike@continental-concerts.de
Continental website: http://www.continental-concerts.de/index.php?p=booking&artistid=107&lang=en
Continental on facebook: https://www.facebook.com/continentalconcerts/?fref=ts