Romania we can´t hear you!! Are u ready for a double-dragon mini tour entitled CIVILIZED VIOLENCE?
It´s confirmed: GLORYFUL will head over to Romania in September, supported by mighty BLACKSHEEP!
Check BLACKSHEEPs actual live video here
Be there or die in pain 🙂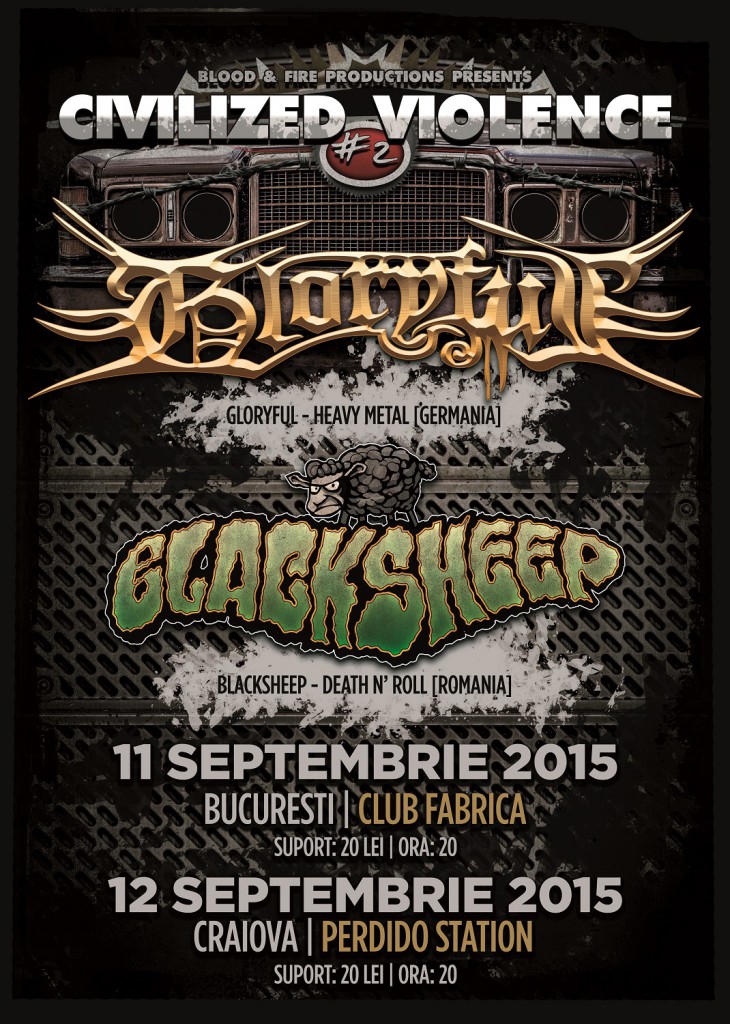 Spread this flyer in your social networks!