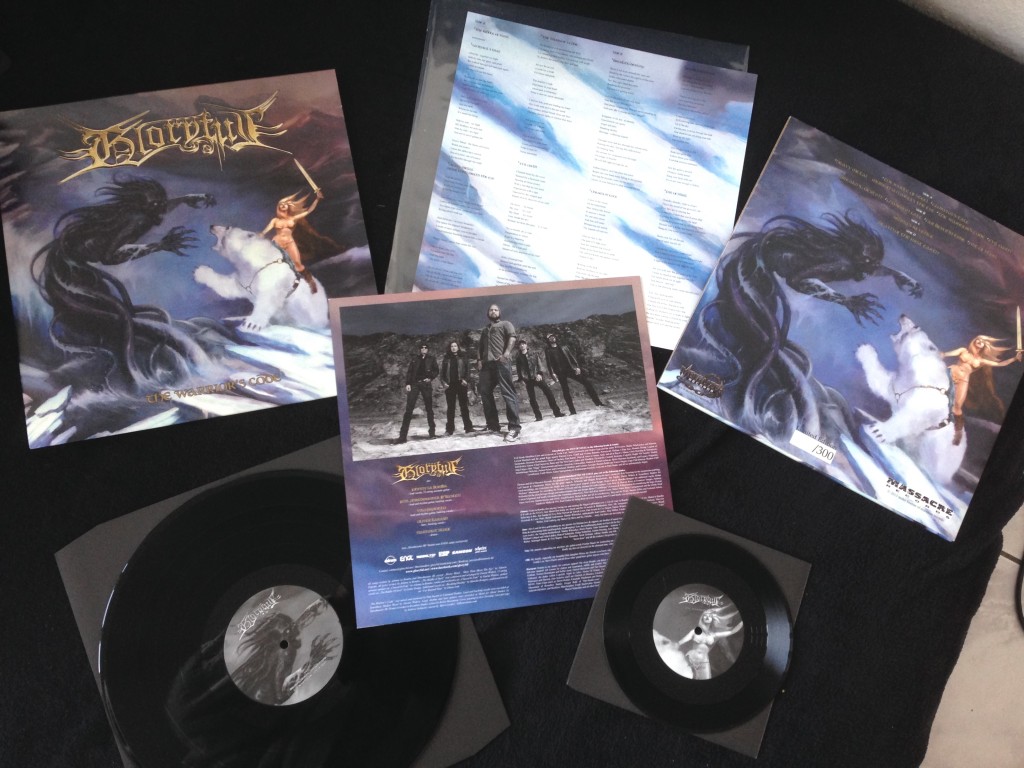 This special release by Metalizer Records comes in heavy 425gsm cardboard cover with lyric sheet. To keep the great sound the songs were carved in a 12″ vinyl LP and a 7″ single!
As a real special this edition includes a autograph card signed by all band members (not part of the photo above..). This release is strictly limited to 300 hand numbered copies only!
There´s only classic black vinyl, no colors or anything, if it´s gone, it´s gone. So buy now or cry later! Release date is 29th November 2013, pre-order NOW!
Side A:
The Riddle Of Steel
Gloryful´s Tale
Heavy Metal- More Than Meets The Eye
The Warrior´s Code
Evil Oath
Side B:
Breaking Destiny
Chased In Fate
Far Beyond Time
Fist Of Steel
Side C:
Sedna´s Revenge
Side D:
Death Of The First Earth
You can purchase this and many other GLORYFUL items now here at our official merchandise webstore: